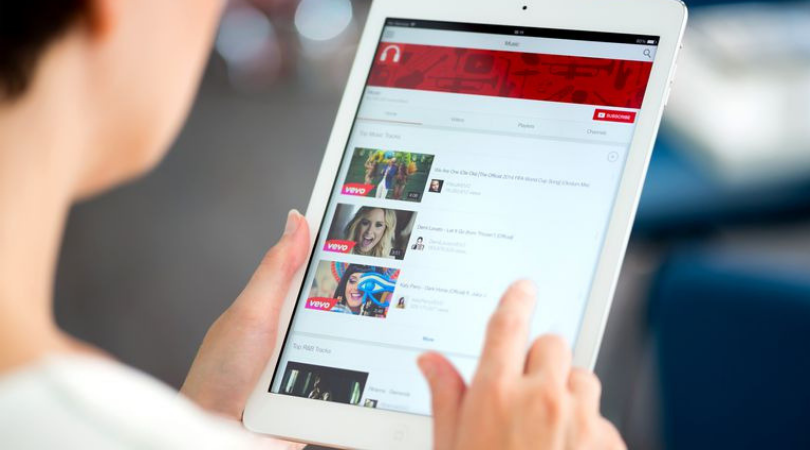 5 Youtuber Wajib Ditonton Favorit Saya
Dengan jadwal pekerjaan dan perjalan komuter Jakarta, manalah ya sempet cek-cek Youtube. Tapi, buat akun-akun yang ini sih, saya sempet-sempetin deh.
Yang saya paling suka dari akun-akun ini adalah kontennya yang menurut saya agak beda penyajiannya. Sebagian besar sih saya suka karena lucu, maklum pikiran sudah penat sama kerasnya hidup di ibu kota, hehe.
joan Kim
dia awalnya beauty and skin care youtuber, tapi Vlog dia malah yang bikin jatuh cinta. Karena basic kuliah dia adalah broadcasting dan dia juga penyiar radio, cara membawakan diri di vlog-nya dan pengambilan gambarnya ok banget, natural dan nggak kerasa dibuat2.
Itsfeiii
dia juga awalnya adalah beauty youtuber, tapi vlog dan konten dia yang lain top banget buat ngobatin Bad mood. In my opinion she's funny and witty. Kontennya dia yang menurut gue paling lucu adalah "kpop abuse me : EXO-eve", nonton berkali2 tetep aja ketawa.
Ed avilla
where i need to start with this guy hahahha, review make upnya TOP, vlognya witty abis
(kayanya gue dah pernah bahas deh 3 orang inj di blog korea beauty vlogger favorite gue 🤔)
JREKML
dia ada kpop reaction youtuber pertama yang gue liat, reaksinya lucu dan nggak berlebihan dan komennya ok karena dia termasuk penggemar kpop yang cukup lama, jadi nggak cuma "oh ini keren banget, siapa tuh yang ganteng/cantik?".
Wongfu production
ga tau sih apakah mereka youtuber..mereka bikin konten film pendek yang keren banget dan jleb di hati hahahhahah. Gue pengen banget video pernikahan gue dibikinin sama mereka.
Itu 5 akun Youtube favorit saya. Apa manteman ada masukan akun Youtube yang mirip-mirip dan wajib saya cek juga? Ceritain ya di comment.
Saling follow juga yuk di Instagram dan Twitter. Thank you for reading.